Senior Outreach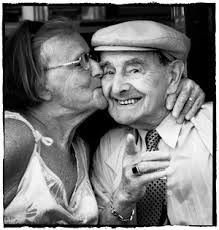 Seniors are the fastest growing population segment to use medical cannabis. They are also the fastest growing population in the United States. They are living longer, and living better.
Is it legal?
In 2012, Massachussetts voters legalized the use of cannabis for medicinal purposes. You are allowed to purchase and use cannabis, as long as you have a written recommendation from your doctor. If your own doctor is not comfortable recommending it, you can work with a specialist. there are many doctors who specialize in cannabis medicine.
Are you aware...
the use of Cannabis for medicinal purposes dates back at least 3,000 years
cannabis helps with pain, apatite, alsimhers, insomnia, depression, anxiety, skin conditions, and much more?
What is cannabis?
Since the word marijuana refers to the use of cannabis as an intoxicant. Many including the Haven Center choose to use the word cannabis, in regard to its medical use.The scientific name for marijuana is cannabis.
Do I have to smoke it?
There are many options available for patients looking for relief from chronic illness, pain or disease without having to smoke it? These days, patients have several alternatives to smoking cannabis. For examle capsules, tinctures, sublingual sprays, edible products, and topicals. Topicals include lotions, salves, and sprays that are applied directly to the skin. These forms of cannabis are very effective for arthritis, migraines, and skin disorders like psoriasis—and they are completely non-psychoactive.
Will it get me intoxicated?
Today there are many forms of cannabis that produce zero or very reduced "high" effects. Other methods such as concentrates, and tinctures have low or no level of a high. CBD jell tablets or topical rubbed on to the skin delivers no psychoactive or "high". Our healthcare staff at The Haven Center can assist in directing you to the medicine that is appropriate for your needs.
Ask your doctor.
First ask your doctor about medical cannabis. Dispensaries will be licensed by the state , and seniors are advised to visit a state licensed facility whenever possible. We are here to educat about the safe use of medical cannabis so the visit is safe and comfortable for seniors.
What senior services do you offer?
Haven Center has plans In development to offer a wide array of free services to its patients, Tentatively held at the Dennis Senior Center ,including:
Senior support group
Classes and medicine-workshops
Welcome to groups
Where do I get it?
Any Licensed medical cannabis dispensary in Ma. If licensed the Haven Center will be regulated by local government, and will maintain strict standards of business. We are intending on partnering with senior centers, to provide a welcoming environment where seniors can learn about the benefits of medical cannabis as an alternative to some harmful pharmaceuticals. Once you have your doctor's recommendation call us to schedule an orientation tour. One of our medical cannabis certified nursing staff will consult with you to find the best medical cannabis for your needs.
Cannabis is helping in a variety of conditions, including but not limited to the following:
Insomnia-Aids In Sleep
Bone Stimulant- Promotes Bone Growth
Depression-Relieves symptoms of depression
loss of appetite
arthritis
low libido
skin disorders (eczema and psoriasis)
Alzheimer's Disease
muscle spasms
Diabetes-Reduces Blood sugar Levels
chronic pain
Antibacterial-Slows Bacteria Growth
Anti-Emetic-Reduces Vomiting & Nausea
Weightloss- Can assist in weightloss
Anti-Fungal-Treats Fungal Infections
Anti-Epileptic-Reduces Seizures and Convulsions
Anti-Ischemic-Reduces Risk Of Artery Blockage
Pain Reliever-Reduces Pain
Anti-Proliferative-Inhibits Cancer Cell Growth
Antipsioratitc- Treats Psoriasis
Antipshycotic-Tranquilizer
Anti Spasmodic- Suppresses Muscle Spasms
Anxiolitic-Relieves Anxiety
Appetite Stimulant- Stimulates Appetite
Gastro-Oeophageal Reflux-Reduces Acid Reflux
Immunostimulant- Stimulates the Immune System
Immunosuppressive- Reduces Function In the Immune System
Neuro Protective-Retards Nervous System Degeneration
Vasorelaxant-Reduces Vascular Tension
What if I can't get to Haven Center?
Haven Center's delivery service is free. Order by phone or online from the comfort of your own home. Our deliver team is professional and convenient. Your order will be delivered safely and discreetly to your door. Call with any questions you might have. or Sign up online or by phone.